Frequently Asked Questions
As there are no right or wrong questions when it comes to eye loss, if you cannot see the answer here please do not hesitate to email us.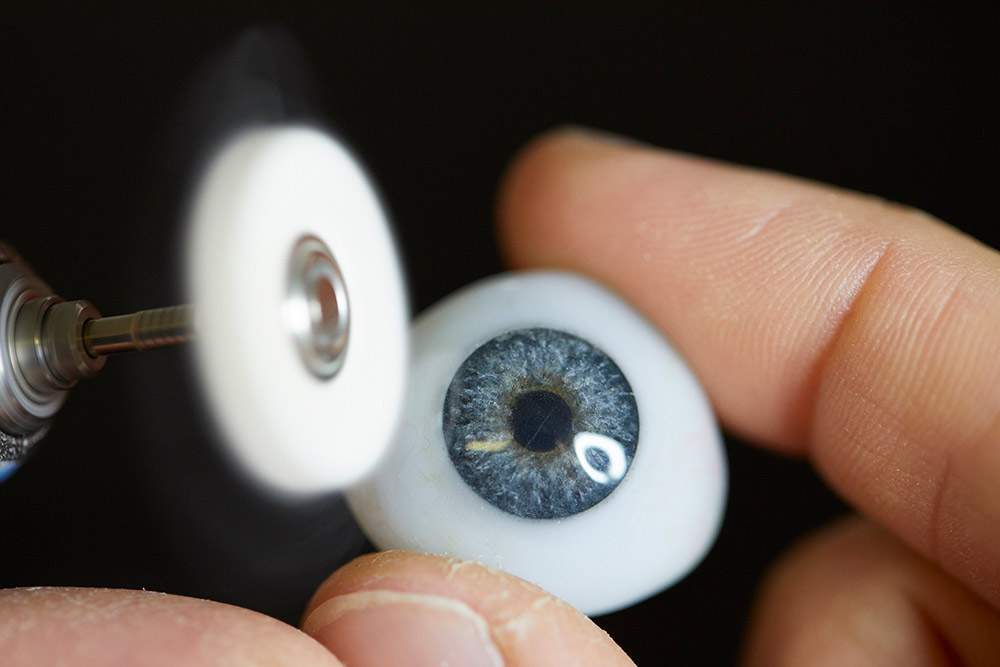 Definitive Prosthesis: Bespoke Moulded, hand painted artificial eye.
Cosmetic Shell: Thin full surface shell hand made in PMMA to cover disfigured or phthisical eye.
Conformer: Plastic shield placed within the fornices of the socket at the final stages of enucleation/evisceration to maintain the forniceal depth and to help reduce post-op swelling.
Socket Expander: Can be hydrophilic, absorbs liquid therefor stretches small underdeveloped sockets/soft tissue.
Enucleation: Surgical removal of the whole eye (globe) and dissection of the globe from the optic nerve.
Evisceration: Surgical removal of the contents of the eye without optic nerve or muscle disturbance.
Exenteration: Surgical removal of the eye, the orbital contents, eye lids and surrounding tissue.
Microphthalmos: The under development of the human eye, often picked up in baby scans. More commonly known as Microphthalmia.
Anophthalmos: Non-development of the human eye or eyes. Post enucleation the patient is rendered Anophthalmic.
Glaucoma: Raised intra-ocular pressure, treated with eye drops, can be painful and end up in endophthalmitis.
Macular Degeneration: The macular hole becomes diseased, two types wet and dry. Treatment currently not very successful however this is attracting a lot of research.
Retinal detachment: Where part or all of the retina becomes torn or dislodged. Treatment can be laser or glue to re-attach the retinal tissue.
Book your free online consultation
Contact Oculus Prosthetics today to schedule your complimentary 30-minute chat with ocularist Dwayne Collins.